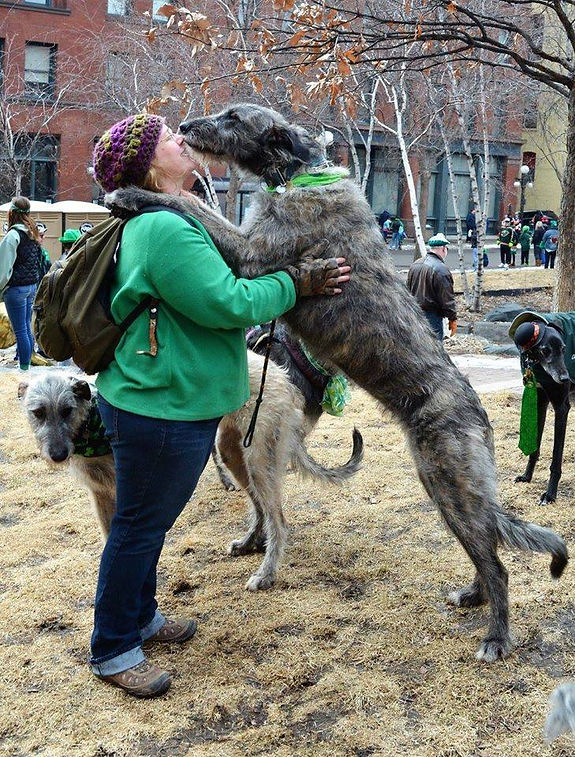 Hello!  Welcome to my website.  My name is Beth Renstrom, and I am the owner and keeper of this great group of hounds.  I got my first Irish Wolfhound in 2003, and they instantly became my whole world.  I have worked as a certified veterinary technician for over 20 years, so care of animals is my passion.  I have been a member of the Irish Wolfhound Club of America since 2004.  I have been a member of the local regional club, Northstar Irish Wolfhound Club, since it started in 2009.  I am also a member of Great Lakes Irish Wolfhound Club.  We are located in Wisconsin about 30 miles from St. Paul, MN.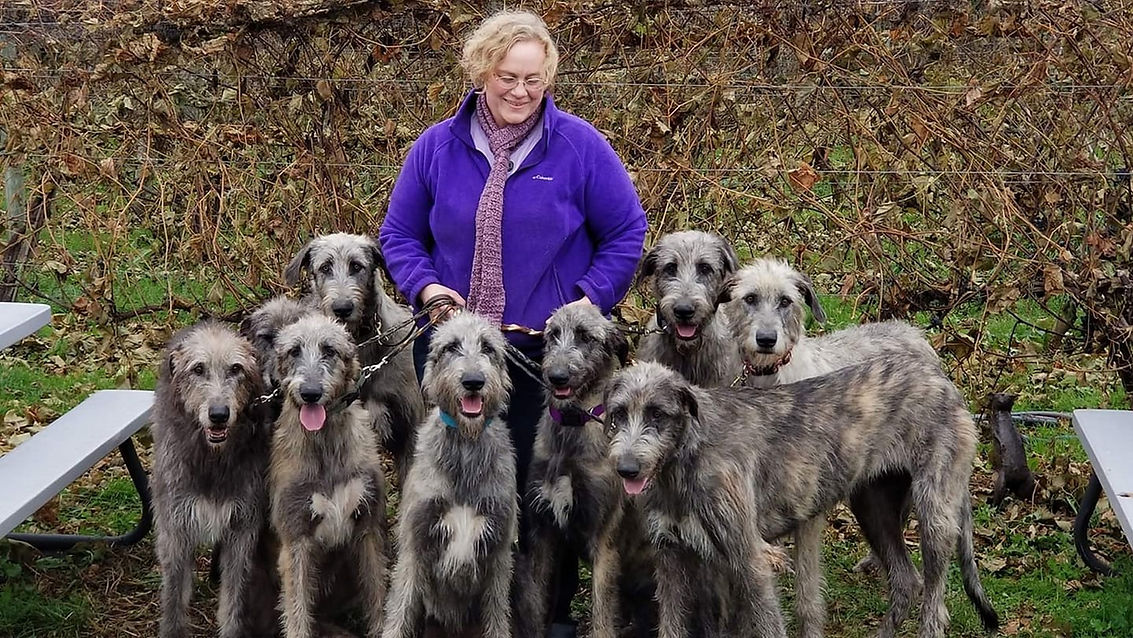 Care
My dogs all live in the house with me.  Irish Wolfhounds love to be with their people, and I love being surrounded by them. They have access through a dog door to go in and out of the house in spring/summer/fall as I believe access to fresh air and sunshine as much as possible is essential to good health. 
Weather permitting my dogs are ran daily at a farmer's field in the fall/winter/spring and at various other locations in the summer.  Keeping their bodies fit and active is another very important aspect of good health for this giant breed and truly any dog. 
My dogs are all screened annually for tick borne disease and have full blood panels ran, as keeping them in good internal health is very important to me, and they have full veterinary exams as needed for any issues.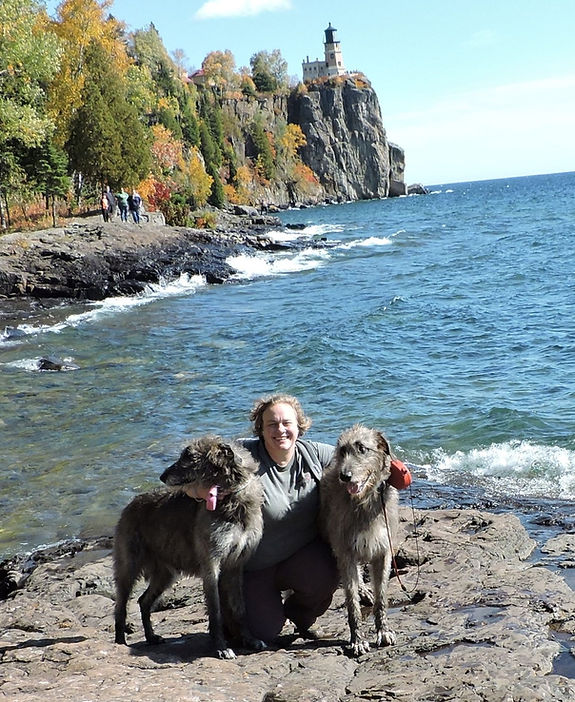 My dogs are all raw fed with a mixture of tripe, beef, chicken, turkey, duck, pork, salmon, sardines, eggs, beef or pork organ blend, homemade kefir, ground veggie/fruit mix, and soaked oats and flaked barley.  I have raw fed since 2006.  After much research and trial and error, I feel this is the best way to feed wolfhounds and all of my dogs for optimal health and longevity.   My dogs are raw fed from weaning.
​My dogs are minimally vaccinated with a DHPP combo 5 months of age (for those staying here) and Rabies as required by law.  These vaccines are separated to monitor for any ill effects and given with homeopathics to help combat any internal effects.  
​Use of homeopathics, herbs, acupuncture, and chiropractic care are often used in place of drugs unless absolutely necessary.  Chemicals such as flea/tick prevention is used only during high tick season and as needed only.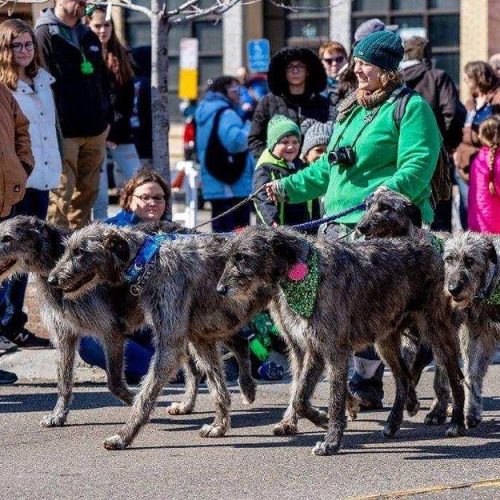 Breed education is something that is very near and dear to my heart.  Not only to show the community what well bred Irish Wolfhounds should look like and act like but also to encourage those interested in owning a wolfhound to look for them in the right way.  Several times per year my friends and I coordinate parade entries, meet ups, and booths at festivals for breed education.  Without this great group of friends and their hounds, the joy of this experience would not be as great.  The hounds and I attend the St. Patrick's Day parades in Minnesota, the Irish Fair of St. Paul, the Fur Trader Weekend at the Sibley House (Governor Sibley owned the first Irish Wolfhounds in MN), and we have a booth on the Shepherd's Green 1-2 weekends of the Minnesota Renaissance Festival.